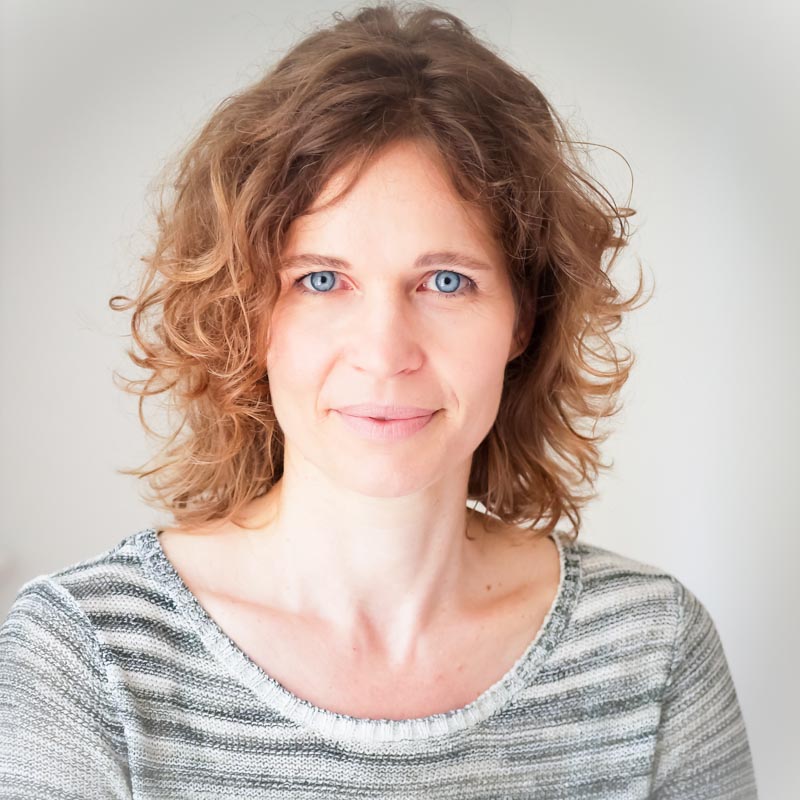 Esther Bieri
Clinical Psychologist
I was born in 1970, and have lived in Basel, Bern, Siena (Italy) and Washington, DC. I am a native German speaker, fluent in English, and proficient in Italian and French.
My husband and I have two children.
1999-2003
MAS, Advanced Studies in Cognitive-Behavioral Psychotherapy, University of Basel
1990-1997
lic. phil., Clinical Psychology, Social Psychology and Psychopathology, University of Bern
Since 2014
Independent Psychotherapist and Consultant
Provided psychotherapy and stress management counseling. Consulted with substance abuse clinic on integrating mindfulness practices into curriculum and provided staff training.
2007-2014
Psychologist, Psychiatric Hospital of the University of Basel
Provided psychotherapy for a diverse inpatient and outpatient population. Mentored psychiatrists in training.
2006-2007
Group Therapist, Kolmac Clinic, Washington, DC
Provided group therapy in an outpatient substance abuse program.
2004
Mental Health Counselor, Multicultural Clinical Center, Springfield, VA
Provided home-based counseling to youth at risk.
2001-2003
Psychologist, Praxis am Claraplatz, Basel
Provided psychotherapy for clients with depression, anxiety disorders, and eating disorders in a private group practice.
1999-2000
Psychologist, Reha-Zentrum für Drogen- und Mehrfachabhängige Niederlenz
Conducted diagnostic assessments and provided psychotherapy in an inpatient substance abuse program. Served as acting director during the director's leave.
1999
Psychologist, Klinik für Suchtkranke Im Hasel
Provided psychotherapy in an inpatient substance abuse program. (Stepped in to replace a staff member on leave.)
1998-1999
Rehabilitation Specialist, Vesta, Inc. Forestville
Facilitated skills groups in a psychiatric day program. Designed and taught a psychoeducation curriculum for clients to learn about their conditions and to exchange strategies for managing symptoms and coping with stress.
1997-1998
Crisis Counselor, DC Rape Crisis Center, Washington, DC
Provided crisis support to survivors of domestic violence and rape (volunteer position).
Additional Professional Qualifications
2010-2018
Workshops and supervision in Acceptance and Commitment Therapy
2007-2014
Workshops and supervision in Schema Therapy
2011
Workshops in CBASP (Cognitive Behavioral Analysis System of Psychotherapy)
2010
Workshops in TEK (Training of Emotional Competencies)
2006
Training in Mindfulness-Based Stress Reduction
1997
Training in Crisis Counseling for survivors of sexual violence